Experience The 1 on 1 Underground Strength Coach Mentorship & Catapult Your Success As A Strength Coach, BIG Time!.
Each Mentorship Is Specifically Crafted For YOU & No One Else, Making This Experience At Least 10 X More Powerful & Effective For Growing Your Business & Helping You Craft A Better Life.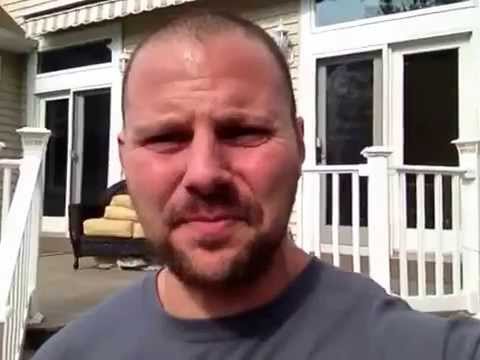 How to Apply for The Underground Strength Coach Mentorship:
1) Be serious. Period. NO Tire Kickers. You already know how a Coach can change lives, YOU are a Coach yourself. A Personalized experience is at least 10 X more powerful when the entire plan of attack is personalized for YOU.

A normal Underground Strength Coach Certification is an investment of $1,297. 1 on 1 time with me, or if you have a business partner / team is much more powerful since it is geared only towards YOU. If you don't understand the concept of investing in your life, NOT just your business, then this mentorship is NOT for you.
2) Choose a time frame for your Mentorship:
– Option 1: 2 days (Receive Lvl 1 Underground Strength Coach Certification)

– Option 2: 3 – 4 days (Receive Lvl 2 Underground Strength Coach Certification)

3) Choose a date that works for your calendar and e mail UndergroundStrengthCoach@GMail.com for availability
How does the mentorship work?
– We will meet the morning of and dig deep into your goals for life and business, discuss the obstacles you face in business, obstacles in life and dial in a plan of attack to achieve success faster and with less headaches while making more money and gaining freedom back in your life.
– We will train mid day and address any questions you have on training that pertain to your goals, your business and your niche clientele.

– The afternoon time will address your deeper business details, marketing plans and assess your web site as well as your online presence. A plan will be created for your online presence to maximize your business success with key elements that must be in place with your web site (s).
– When our athletes train you will come back and train with us, coach with us and get the inside look as to how to reproduce our powerful, results proven methods.
– Each day will be crafted uniquely for your needs. Every detail will be addressed and every question answered.
– Expect to combine your mentorship with some much needed FUN.
You can kick back at the beach (less than 1 mile away from our Manasquan Underground Strength Gym) or we can go mountain biking and escape the noise that comes from being an entrepreneur.
One of the most powerful things you can do as a independent Strength Coach is to "get away".
If you never give yourself an opportunity to remove yourself from your business then you don't own a business, the business owns you.
Some Coaches have brought their loves ones with them and spent part of the day in training and business and the other part of the day with their family.
A working vacation is a great way to begin your journey towards your next level of success.
As a Coach, you are proving to others on a daily basis that they should invest in your expertise as a Coach. All serious students have Coaches, which is exactly why you need to step up and take your life and biz to the next level.
What is Your Investment?
A 2 day mentorship with me at The Underground Strength Gym is $4K. 
Like I said, NO tire kickers. I want Coaches who understand the power of investing, understand the power of intensive coaching in a 1 on 1 setting. The value is priceless and I refuse to let you down.

If this is too much of an investment for you? You're right, it is "too expensive". Pick up 2 clients from this mentorship who stay with you for a year and you're already covered. Smart Coaches "get it". Like I said, NO tire kickers accepted. Your mindset must be on a different level than other Coaches if you are to make it into this mentorship.

The 3 – 4 days mentorship with me is a $5K investment.
As each day unfolds during your mentorship we will continually dial in and craft each day together. You will have a complete PLAN to follow through on. Of course, the key is that to make it all work, you must follow through.

I am psyched to work with you and help you kick ass in life and business.

If you want in & you're ready to change your business and your life, e mail UndergroundStrengthCoach@GMail.com for availability.

Only Ethical Coaches are accepted into the Underground Strength Coach Intensive Mentorship program.
Live The Code 365
–Z–
Note: There are no refunds. If you commit to this you should have your calendar cleared and travels arranged immediately.
Share and Enjoy