** SOLD OUT **
Please Subscribe For Updates On The Next Cert HERE
"Become A Certified Underground Strength Coach & Learn Our Superior Training Methods Guaranteed To Help You Kick Ass & Take Names With Your Training & Business Immediately!"
This USC Cert will be held at Red Black Gym in Austin, Texas
on March 22nd & 23rd, 2013

When You Become A Certified Underground Strength Coach You Will:
– Discover The Proven Renegade Business Strategies You Need To Become A Successful Strength Coach In Today's Economy (The Rule's Have Changed!)
– Understand Exactly How To Deliver Powerful AND Rapid Results For Your Clients With Our Results Proven Underground Strength System (Great for Athletes AND Adults!).

– Understand Exactly How To Implement Our Underground Strength System Even If You Don't Own A Warehouse Gym Or Training Studio. You Don't Need A Gym To Implement Our Powerful Training System.
"Immediately After Completing Your Underground Strength Coach Certification You Can Begin Applying Our Trusted & Proven Methods For Immediate Results To Transform & Skyrocket The Success Of Your Training Business."
Mar 22 & 23, 2013 @ The Red Black Gym in Austin, TX
"What Is The Underground Strength Coach Certification & How Can It Help YOU Achieve MORE Success, Faster Than Ever Before, In Your Business AND Lifestyle!?"
Check These Videos Out…
Jeremy Thiel, Founder of CrossFit Central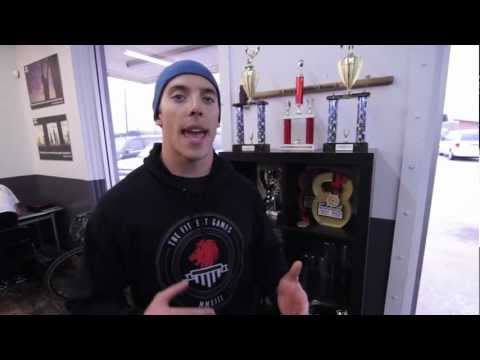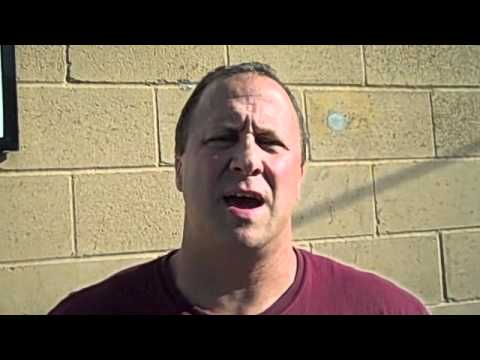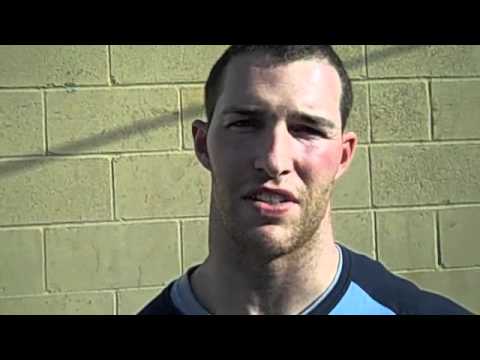 From: The Office of Zach Even – Esh
By The Beach, NJ aka "The Jerzee Shore"
Dear Friend,
Here's what's in store for you….
A Life Changing Weekend of Underground Strength and Conditioning Methods, Strategies and Applications revealed for You to Use in your training business to skyrocket your Success.
Our training system has transformed hundreds of weak athletes into Strong, Explosive & Tough MoFos at The Underground Strength Gym.
For the tens of thousands who have purchased our Underground Strength Courses online, same thing – we deliver RESULTS without pussy footing around using traditional training methods that don't deliver what they promise.

Since 2003, The Underground Strength Gym has been training athletes using our no rules approach. These powerful methods started in a small garage gym, my backyard and run down ghetto playgrounds.
Through YouTube and our web sites, Coaches and aspiring Coaches around the world were able to see the success of our clients as they became champions in their chosen sports while dominating their competition. After countless requests, we put together The Underground Strength Coach Certification which started back in 2007.
There Is Always Room For Improvement In Your Training And Your Business
Who Is The Underground Strength Coach Experience For?
– We've had aspiring Coaches attend our certification
– Experienced Coaches have attended 
– Navy SEALs, Law Enforcement & Various Military Personnel have gone through our Course

– Even full blown teams of Coaches payed for us to organize private Underground Srength Coach Certs for them
From CrossFit Coaches to Bootcamp Coaches to Athletic Coaches, you name it, they've all gone through our certification and LOVED it.

If you think you're too good to learn, then this is NOT the Course for you.
Sorry, But we have NO interest in working with assholes or ego maniacs who think they are too smart or too good to learn.
We're a community of Coaches who are here to follow our passion and change the lives of others through amazing training. Period. 
We've had Coaches attend who were already earning 6 figures in their training business and they STILL walked away with greater knowledge, more excitement and a life changing experience.Now it's YOUR turn.
"Bottom Line, That Single Course Was THE Most Important Thing In Determining My Success Over The Last Couple Years & My Success Well Into The Future…."
During your weekend with me or one of our Head Underground Strength Coaches, we will be cutting through the hype, the B.S. and the fancy talk to bring you an experience like no other that dramatically improves your knowledge as a Coach in both training AND business.
You'll walk away with powerful information that you can begin implementing after your very first day with us. You won't need to wait until you get home to apply your new information. You'll be too excited to wait!
Our business systems will give you a superior edge, whether you own a gym or not, regardless of the size or stage of your business, it doesn't matter. These methods will give you the edge and just one idea can change your game BIG time.
– You will understand the critical aspects of running your training program, separating yourself from everyone else who is doing the same ol', same ol' while implementing The Underground Strength System
– You will learn what you MUST incorporate to transform your training business
– Understand how to remove the BS and incorporate ethical business methods for both online and offline
"The moment you decide on a goal to work toward, you're immediately a successful person. You are then in that rare and successful category of people who know where they're going. Out of every 100 people, you belong to the top 5."
– E. Nightingale –
In order to give you the tools to start turning your knowledge and passion into profits, You simply need to take that first step. MANY have been scared or doubtful, just like you.
But, those who took action have never looked back. Just take a look at all our success stories.
These were all Coaches just like you once upon a time. Some with no experience, others running 6 figure training operations. Still, ALL of them left with more knowledge, more confidence, more power and a new belonging to The Underground Strength Coach Community.
Everything will be "Hands On", so you will learn by doing, which is the most effective way to TRULY learn how to become a successful Strength Coach & Trainer.
No topic, question or conversation will be taboo this weekend and you can expect my No Holds Barred approach to training and business to be fully unleashed.
"The Underground Strength Community Is A Network Of Passionate Coaches Who Train & Live On Their Own Terms, NOT Conforming & Following The Herd.
Your Success Will Skyrocket With Your Lifetime Of Support"
This weekend will also allow you to make connections and become part of a powerful network with other Underground Strength Coaches. This is one of the most powerful methods for increasing your success and I will reveal the Mastermind Principles you can use together with your new found brothers and sisters to skyrocket success like never before.
The most successful people in the world, regardless of their field, understand and know the infinite power of surrounding themselves with like minded people and creating Master Mind Groups. Just wait until you begin to experience this incredibly powerful phenomenon!
Once inside The Underground Strength Coach Community, You will be surrounded by others who are positive, mentally and physically strong and focused on success. This alone will DOUBLE your success in business and the results your clients are about to receive. We don't allow negative people or battery drainers in our community to ensure you achieve your goals as a Strength Coach.
"Don't Let The Fear Of The Time It Will Take To Accomplish Something Stand In The Way Of Your Doing It. The Time Will Pass Anyway; We Might Just As Well Put That Passing Time To The Best Possible Use."
– E. Nightingale
Let's take a look at your 2 Day curriculum and what you're about to experience. Now, let me remind you. Just because it's not written here does not mean we can not address these topics during our certification weekend. I will go above & beyond to meet ALL your needs.
Remember, this entire weekend will be hands on, with only 15 others on average, experiencing all of these power packed methods. Let's Get After it!
[box style="notice"]
Day 1: 9 AM – 5 PM
Introduction of The Underground Strength Methods & Overall Training System
The Underground Warm Up & Movement Prep System
The Underground baseline & introductory workouts
Speed & Power Training Methods
Underground Bodyweight Bodybuilding Methods
Underground Program Design Methods
[/box]
[box style="notice"]
Day 2: 9 AM – 5 PM
Underground Strength Warm Up Part II – Take our warm up to the next level and see just how powerful this system is for your training as well as your business.
Utilizing The Deadlift Variation – from beginner to advanced.
Coaching Others Through An Undergrond Workout

Odd Object & Strongman Training Fundamentals

Integrating Old School Bodybuilding and Powerlifting Together
Program Design Structure & Format, Part II
Putting it ALL Together – This is when we round up and analyze all the powerful information you have experienced and discuss how you can easily begin applying these methods to explode your success.
Underground Strength Coach Mastermind & QnA
[/box]
On both days you will be going through hands on sessions where you will be training and coaching others in the group. This allows you to implement everything you learn while getting immediate feedback on what you need to improve.
"NO B.S., I'm Committed to Your Success"
You will also receive the following priceless support pieces as a Certified Underground Strength Coach:
[box style="notice"]
And…..
– ($997 Value)

Access To

The Underground Strength Coach Mastermind Forum

(A Private Forum For Certified Coaches ONLY!)
It is here, inside our Mastermind Forum, where you can share success strategies & learn powerful business, marketing & training information to skyrocket your business with other Certified Underground Strength Coaches. This is truly priceless to be surrounded by a supportive community 24-7-365.

Now is the time to step up your game and begin your journey.
"Made A Huge Impression On Me…. The Result Has Been Awesome…. Tripled, Quadrupled My Income…. Zach Is So Passionate…. Makes You A Better Person…. It's Bigger Than Fitness"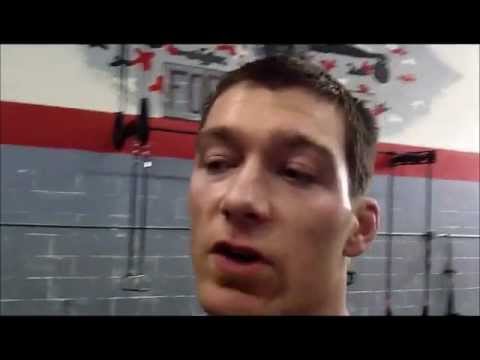 [/box]
How To Get Here & Where to Stay:
Flying In? Use Austin-Bergstrom International Airport.
To get to Hotel Allandale (the recommended hotel): Take Hwy 183 North to the Burnet Road Exit. Turn left onto Burnet Road and continue to Northcross Drive. Turn right onto Northcross Drive and the hotel will be on your right.
Renting a Car & planning on traveling a bit? Go for it! The airport has car rental available and I suggest you make arrangement prior to getting here to secure a car rental if you want to drive on your own.
Recommended Hotel:
http://www.hotelallandale.com – Hotel Allandale on North Cross Drive
The Red Black Gym is located at:
5126 Burnett Road




Austin TX, 78756



** CANCELLATION POLICY **
If you Cancel after investing in The USC Cert, You will be given the opportunity to attend another Cert with a $497 rescheduling fee.
** USC Code of Ethics **

[box style="notice"]I Only work with serious Coaches who have honesty and integrity. Move forward ONLY if you fit this criteria. Underground Strength Coach is more than just a certification. We are an organization, an association of Strength Coaches who "live the code", giving others our absolute best services with quality, honesty and integrity. If you can not live by our "USC Code of Ethics" you are NOT welcome to attend our certification and become part of The USC Organization.[/box]
Looking forward to seeing you in Austin!
Zach, Jennifer, Travis & JT
Mar 22 & 23, 2013 @ The Red Black Gym in Austin, TX
Paid In Full (Save $497): $997
EZ Payment Plan: 2 Payments of $597, 2nd Payment 30 Days Later
Buddy Sign Up (2 Coaches) $750 Each
Share and Enjoy