"Become An Underground Strength Coach & Learn The Proven Training System To Give You The Blue Print You Need To Skyrocket The Success Of Your Training Business & Ultimately, Your Life.
"Watch These Videos & You'll See That Even AFTER The Underground Strength Coach Cert You Will Get a
LIFETIME Of Priceless Support

To Guarantee Your Success Continues LONG After Your Certification!"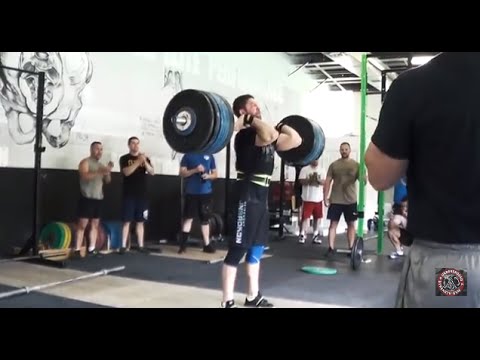 Upcoming Dates & Locations

___________________
REGISTER HERE for The USC Cert + Mash Elite Learn 2 Lift on Oct. 16-17, 2015
Register HERE for The USC Cert at Manasquan Underground Strength Gym on Oct 23-24, 2015
___________________
After you register, you will receive an e mail with prep materials to ensure you are physically and mentally ready to kick ass & take names during your USC Experience.
Below is Just some of what will be covered, each USC Cert Experience varies according to the experience of the coaches attending:
– The Underground Strength Gym Warm Up & Assessment Model
– How to organize workouts & program design methods for athletes of varying levels, age groups, sports, etc.
– Hands on Workouts to experience first hand the power of our training system
– Bodyweight Training for All Levels from youth athletics to advanced athletes
– Strength & Power training for Sports & Adult Classes / General Fitness.
– Implementation of The Underground Strength Gym methods that have produced hundreds of dominant athletes from the high school level, collegiate level & Olympians.
– The most effective teaching methods for the power lifts & quick lifts using barbells & dumbbells: Squats, Power Cleans, Floor Press, Deadlifts & More!
– Odd Objects, Strongman Training & Program Design
– Kettlebell Workouts, Kettlebell program design, various implementation methods for youth athletes to advanced lifters.
– Mobility, Prehab / Rehab and how to keep your athletes healthy for the long term to ensure greater success
– Coaching other athletes & other coaches and assessing your coaching skills.
– You will get the opportunity to experience Coaching the athletes at The Underground through a live workout and gaining feedback on your coaching skills & what to do next to take your level of coaching & business to another level!
– The Underground Mastermind / QnA Experience: Arrive here with your questions ready to go because this is a no holds barred 90 minute QnA session to ensure you leave with ALL your questions answered in training, business & lifestyle.
Coaches: Zach & Travis Mash
What: USC Cert + Learn 2 Lift
This will be the most epic Strength Cert Experience you have ever been part of!
Zach & Travis will bring you into a real world blending of their methods together (Experience from Coaches who are coaching, running their gyms, training athletes & lifters on a daily basis).
The methods of The Underground Strength Gym have produced countless dominant athletes (high school national champs, D1 collegiate All Americans, Olympians) along with a world wide impact + The Mash Mafia that has helped build pro athletes, Olympians and more – This experience will blow your mind and it will sell out.
Don't miss it!
Date: Oct. 16-17, 2015
Friday: 9 am – 4 PM
Saturday: 9 am – 1 PM
Location: The Underground Strength Gym of Manasquan
202 East Main St Unit 4 / Manasquan, NJ 08736
Parking at ACME
NOTE: Walk behind Sotheby's Real Estate, The Underground Strength Gym is 2 Buildings behind.
Topics to be Covered:
– The Warm up & assessment process for both sport athletes & Olympic Weightifting
– Training methods that have developed professional athletes, Olympic athletes, D1 athlete and some of the most dominant high school athletes in the country
– Program design methods & application
– Olympic Weightlifting Progressions & Technique: Snatch, Clean & Jerk
– Powerlifting for Strength / Sports
– Jump / Plyo Training Methods
– Prehab / Rehab
– Strength Coach / Gym Owner Business & Lifestyle strategies to be AWESOME
– Open QnA at ALL times
– Combined Experience of Zach + Travis = 60 years of lifting!
___________________
REGISTER HERE for The USC Cert + Mash Elite Learn 2 Lift on Oct. 16-17, 2015
Register HERE for The USC Cert at Manasquan Underground Strength Gym on Oct 23-24, 2015
___________________
COMMITMENT:
[box style="warning"]PLEASE DO NOT SIGN UP unless you are 100% committed to your time at this Certification. There are NO refunds for missing this certification or cancelling your commitment.
[/box]
CANCELLATION POLICY
[box style="note"]If you Cancel after investing in The USC Cert, you will be given the opportunity to attend another Cert with a $250 rescheduling fee.[/box]
________________________
"Drove 10 1/2 Hours Each Way…. Never Been Around Coaches Who Are So Humble… Learned a Ton… They Genuinely Care & Invest In You…."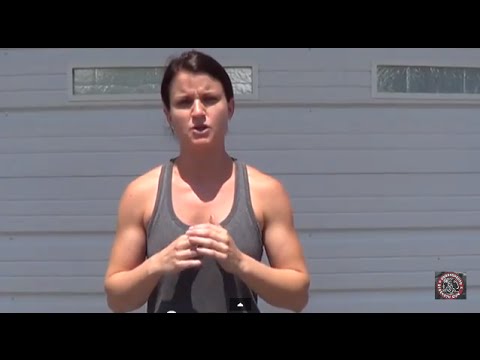 Karli Davis
"Awesome for Life Tips, Business Tips…. Training, I Learned a Ton…. Had a Blast & Met A Lot of Awesome People…."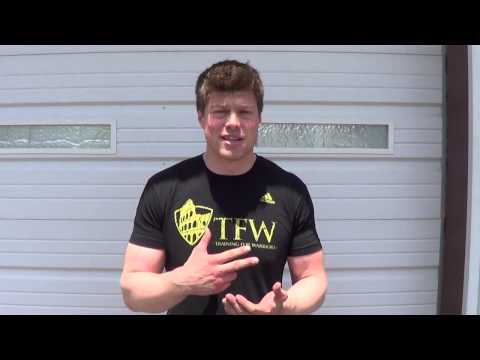 Dylan Poesch
What Is The Underground Strength Coach Certification About?
How Has It Changed The Lives of Coaches Around The World?
How Can The USC Cert Help YOU Achieve MORE Success In Your Business AND Life!?"
Who is The Underground Strength Coach Cert For?
The Underground Strength Coach Certification is for athletic coaches, strength & conditioning coaches, personal trainers, warehouse gym owners or anyone who is a die hard fitness fanatic and wants to learn our methods for developing powerful results in minimal time.
You're also a Coach or an Aspiring Coach who wants to change your own life as well as the life of others.
You Live The Code and understand that as a Coach you must have Honesty, Integrity, Commitment & Work Ethic.
What you will be experiencing at your Underground Strength Coach Cert will give you the tools you need to succeed in your life & business through greater knowledge, learning our proven training system, marketing with ethics and structuring your business to multiply your success.
In a day & age where fads & gimmicks run rampant, The Underground Strength Coach Brotherhood is a rarity.
We live by our Code and settle for nothing less than excellence.
After your USC Cert you'll be brought inside a private Mastermind area where you can connect with other Certified Underground Strength Coaches and gain support every single day.

Pay close attention as space is limited to ensure we have only the most serious Coaches (who are also ethical and have a Positive attitude) attending during our certification course as well as giving YOU our best attention.
[box style="notice"]
"The USC Cert Allowed Me to Believe in Myself…. Attending the Cert was the Biggest Pinnacle Moment in my Career Path ….. I Realized I Could Do This…. It Literally Changed My Life…."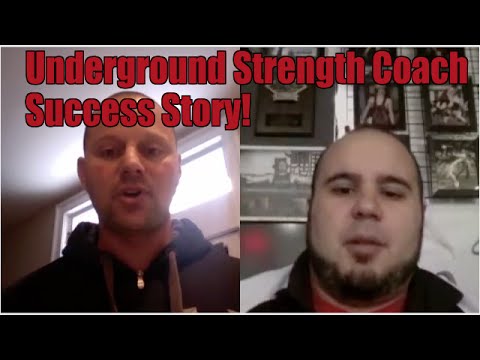 _____________
REGISTER HERE for The USC Cert + Mash Elite Learn 2 Lift on Oct. 16-17, 2015
Register HERE for The USC Cert at Manasquan Underground Strength Gym on Oct 23-24, 2015
___________________
"Going To Your Cert Showed Me This Was Damn Possible…. My Mindset Changed from the First Moment I Walked Into Your Gym…
People Don't Put Themselves In Places To Transform Their Mindset…. That's Why Your Certification Is So Important…"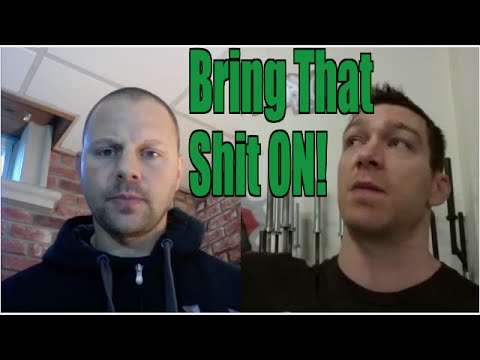 _______________
"I Lost It All… I Was In a Dark Place…. Decided to Change My Life…. Built It The Way That I Want… "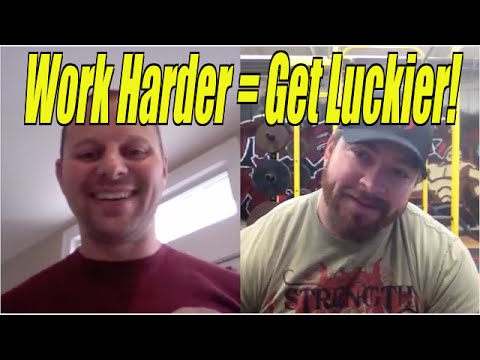 _________________
"Never Planned On Opening A Gym… Built a Great Community with Great People…"
____________________
At Your Underground Strength Coach Cert You Will Learn & Experience The Following:
The Underground Strength Coach Warm Up & Assessment System. Learn how to implement our powerful warm up system that you can implement immediately with your own workouts as well as your students workouts. This warm up blends mobility, athleticism as well as assessment all into one. You will learn how to use assessments to help you dial in your program design methods for better results for your members.

Training Underground Strength Gym athletes. The best way to learn is through a hands on approach. Train with our athletes and experience the energy and power of a TRUE Underground Strength session. Afterwards I will give you critical feedback on Coaching and what it takes to inspire, transform and change the lives of those you train.
The Most Effective Bodyweight Exercises That You Can Use for the development of strength, power and muscle building. While learning these movements you'll also get business tips tied in as to how you can use these methods anywhere, any time, giving your training and business no boundaries. These bodyweight methods have been a BIG key in training my athletes as well growing my business. I'll be sharing it ALL with you during your USC Cert Experience.

Odd Object & Strongman exercises that deliver the most bang for your buck as well as proper execution / coaching of these odd object lifts. You'll learn how to apply these drills differently for athletes vs adults, strength & power vs fat loss. In addition, you will gain the knowledge to design different programs with safe and effective progressions and regressions for all the different fitness levels of your athletes.

Barbell Basics – These might be basics but there are critical details which turn the basics into the essence and power behind your program design.  During this portion of The USC cert, you will experience the barbell powerifting and oly lifting exercises we favor with our athletes to produce maximum results with minimal time as well as how to properly execute safe technique PLUS proper coaching cues.
The Underground Strength Gym "Intro Workouts" that we use to introduce new students to our program, how to safely and properly progress them to the "next level" of Underground training and why this intro workout is a system that you must take advantage of.

Program Design, Underground Strength Coach Style: Learning how to properly perform exercises is one thing, understanding the method behind the madness and delivering incredible results will take your success & the results of your students to a whole new level. During this time you will not only learn our program design system but you will also go through hands on exercises and create various Underground workouts from different scenarios. We will put them to the test via "mini workouts" while getting feedback on whether or not these are safe AND effective workouts to be implemented in the real world.
Kettlebell Training: The how, what and why behind using Kettlebells for varying levels of athletes and fitness abilities. You'll go through the basics and advanced drills of Kettlebell training along with program design methods and using Kettlebells in various situations.
Business / Training QnA / Underground Strength Coach Mastermind: Finish off your Underground Strength Coach Cert with a no holds barred QnA on training, life and business. Get an inside look as to how things are run with my business  and I will address all of your questions and concerns. No questions are taboo and I don't close the night out until ALL your questions are answered.

After The USC Cert, go out with the crew and grab some grub (and a few drinks if you like) and celebrate with your new family, welcome to The Underground Brotherhood & Family!
Upon Completion of Your Underground Strength Coach Cert
You Will Attain:
Level 1 Strength Coach Certification or
Level 2 Strength Coach Certification (if you've already completed the Level 1 Certification)
Level 2 Attendees will be required to Coach and will be assessed on their ability to train the Level 1 Coaches, demonstrate during the certification and provide accurate feedback throughout the entire certification.

After The Underground Strength Coach Cert, You Will Also Get A Lifetime Of  Support To Ensure Your Success:
Lifetime Access To The Private Underground Strength Coach Mastermind Group so you can exchange personal, business and training knowledge, shooting your success to the next level. This aspect alone is worth your investment as the constant camaraderie and learning from other Underground Strength Coaches located around the world always ready to help you and support you is powerful beyond measure.
One Year Access To The Underground Inner Circle as well as a free copy of The Underground Strength System E Course (Together, valued over $297).
[/box]
I'm looking forward to helping you achieve greater success in your life, your fitness, your business and your personal goals.
You Do NOT need to be a Coach to attend, this seminar is for anyone committed to improving themselves and we don't discriminate against anyone who lives for the Pursuit of Excellence.

_____________
REGISTER HERE for The USC Cert + Mash Elite Learn 2 Lift on Oct. 16-17, 2015
Register HERE for The USC Cert at Manasquan Underground Strength Gym on Oct 23-24, 2015
___________________
Committed To Your Success,
COMMITMENT:
[box style="warning"]PLEASE DO NOT SIGN UP unless you are 100% committed to your time at this Certification. There are NO refunds for missing this certification or cancelling your commitment.
[/box]
CANCELLATION POLICY
[box style="note"]If you Cancel after investing in The USC Cert, you will be given the opportunity to attend another Cert with a $250 rescheduling fee.[/box]
USC Code of Ethics
[box style="notice"]I Only work with serious Coaches who have honesty and integrity. Move forward ONLY if you fit this criteria. Underground Strength Coach is more than just a certification. We are an organization, an association of Strength Coaches who "live the code", giving others our absolute best services with quality, honesty and integrity. If you can not live by our "USC Code of Ethics" you are NOT welcome to attend our certification and become part of The USC Organization.[/box]
Share and Enjoy